Please note I'm experiencing so much demand as a programmer at the moment that this is on hold – will update when I have time to offer this service again!
I was recently asked by author Mark Gallard to help him format his new novel, the science fiction thriller Time to Repair for Kindle and design a cover for it.
Book or record cover design is something I have always been interested in doing. This story revolves all around the Express Lift Tower in the town of Northampton, hence this is the focal piece for the cover. We also chose an appropriate font and followed the KISS principle!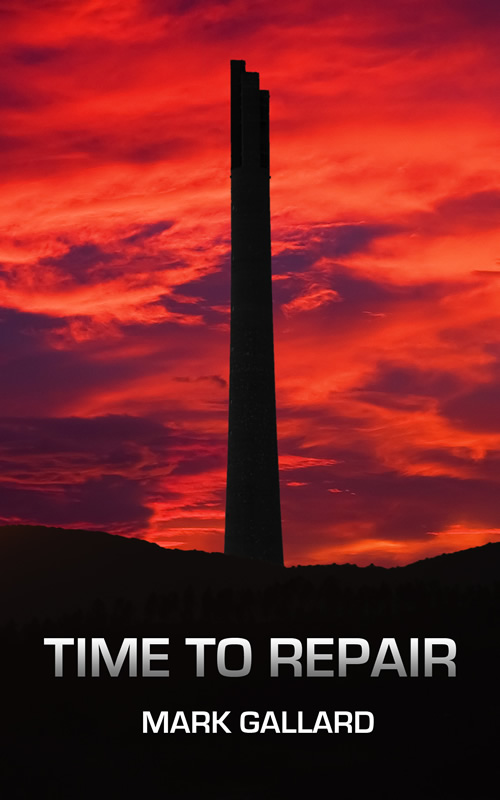 I am yet to read Mark's book, but (strangely enough, again) time travel has also always been one of my greatest interests (I even wrote a philosophy dissertation on it) so I will very soon be beginning the book.
Please check it out and if you are an author don't hesitate to contact me for cover design ideas. Now that everybody can self publish, this is a burgeoning industry and I am sure I'll be able to create something eye-catching and appropriate for you!